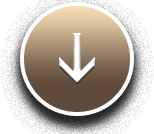 Manicure
Prices start at:
Manicure  Regular Polish … $25.00 

Gentleman's Manicure … $18.00 

Children's Manicure … $15.00 

Shellac/Gel Manicure … $32.00

Polish Charge (Not including Gel) … $15.00

Paraffin Wax Treatment … $7.00
  Powder Dip: 
Powder Dip Initial Nail Service … $42.00

Powder Dip

Application & Removal … $45.00

 
Pedicure
We offer three different pedicure choices to accommodate every guest. Each pedicure will begin with an aromatherapy inhalation treatment that will last for hours.
The Basic Pedicure includes a tranquil foot bath, exfoliation, cuticle and nail care with buffing, brief massage, and polish application.
The Luxury Spa Pedicure goes beyond the basics by smoothing calluses and rejuvenating the skin with a seasonal foot masque, hot towel removal with an extended massage.
The Wellness Pedicure includes all of the benefits of a Spa Pedicure while focusing on the health of the feet, including additional nail care such as in-grown and callus removal.
Basic Pedicures … $35.00
Luxury Spa … $45.00
Wellness … $52.00
Children's Spa … $30.00
Gentleman's … $28.00
Heel Peel – Individual … $15.00
If added to existing Pedi only … $7.00
Nail Art … $8.00