Shop Online • Free Shipping
You can now order our products online and have them shipped for FREE to your home.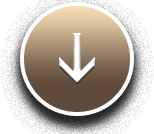 An Abundance of Services In One Beautiful Place…
We not only pride ourselves on being a market leader on fashion trends within the hair industry, but we also specialize in a variety of services: such as spray tanning, facial and full body waxing services, sugaring, manicures, pedicures. We have certified professionals in lash extensions and lash and brow tinting. Our wellness integration includes facials, body wraps, various selection of massage modalities, ear candling and Energy Sound Healing as well as healing stones and crystals and reiki sessions.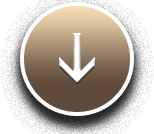 Staff
The team stays updated on current trends and building their skill sets through continual education. We also coach and train utilizing monthly Individual Development Plans (IDP's) to deliver excellence.
A Beautiful Facility
A warm, welcoming, and relaxing salon designed specifically to better serve you.
Free Consultation
We ask questions and listen to you. Our goal is to understand the transformation you are seeking and then deliver it to you.
Frontdesk Experts
Your time is valuable. Our dedicated front desk experts will expedite your reservations and payments.
Dependable
All stylists work as a team and have a commitment to all the guests. If one has an emergent situation, if needed, they all step up to make sure you don't have to miss your appointment.
Tiered Pricing
Stylists are priced by demand. We offer various price points for varying budgets.
Accommodating Hours
Sunday: Closed
Monday: Closed
Tuesday: 8:00 AM–8:00 PM
Wednesday: 8:00 AM–8:00 PM
Thursday: 8:00 AM–8:00 PM
Friday: 8:00 AM–5:00 PM
Saturday: 8:00 AM–3:00 PM
Referral Program
Refer a new client and you both get a $10 credit.
Perfect Match for You
Our goal is to get you matched to the right stylist for you. We make it easy to change stylists without a fuss.
Cancellation Policy
At Cura Salon we strive to keep our business running smoothly and efficiently.
Our stylists are commission based – meaning that they are only paid for services they provide on guests, so their time is valuable.
In order to reserve time on our service provider's schedules, we ask that you leave a card on file with our booking system.
All card information is completely safe and confidential.
Keeping cards on file comes in handy in a multitude of ways for both our staff as well as you, our guests.
With a card on file, check out is quick and easy.
Because our time is valuable, our salon company requires a minimum of a 48 hour notice for canceling or rescheduling.
Giving us a 48 hour notice allows other guests to fill the spot and assure that our service providers do not have gaps in their schedule.
In the event that an appointment is canceled, rescheduled, or no-showed with less than a 48 hour notice, we will charge 50% of the starting price of the service that was booked.
This 50% service fee will be given to the service provider to compensate them for their loss of time.