Careers
We are a teaching salon.
Watch our employment video…
Cura Salon & Spa believes in the importance of growth and changes not only in our company, but also for our team. We are always looking for creative talent to join our team. We are a level salon; all promotions are based on performance and reaching goals set forth by the Summit Salon Business Center.
We offer an Associate Program (AP) for all entry-level new hires or stylists that have not yet accrued enough salon hours; this will be determined through the interview process. The benefits of being part of a level salon are the step-by-step program objectives. Moreover, being trained through the partnership of a higher-tiered stylist will enhance skill sets and define techniques. It will also enhance service performances and levitate guest counts for a bright and successful career.
Individuals that are hired are encouraged to bring their personal uniqueness, yet, enjoy the benefits of working within a respectful team environment that honestly, feels like family.
Requirements include being licensed in the State of Wisconsin.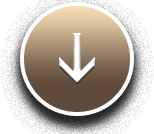 Front Desk Position
Position available for a Front Desk Expert. This position is responsible for providing a great first and last impression in customer care. They must have a charismatic personality, great phone skills and be able to multitask. This position requires being able to troubleshoot, possess critical thinking and remain poised in doing so. They are responsible for maintaining a cash drawer, understanding products, specials and policies, and procedures.
Massage Therapist
We are a growing multi-service Salon & Spa, and we are looking for a dependable massage therapist to join our professional team.
This position is for a career-minded therapist that is passionate about giving guests an exceptional experience and the willingness to grow your skill sets through continued education. This is an excellent opportunity to grow within a successful business that has a strong reputation with a large client base.
Come join our team!
This position may involve some weekend and evening shifts.
Our hours are:
Tuesday – Thursday 8:00 am – 8:00 pm
Friday 8:00 am – 5:00 pm
Saturday 8:00 am – 3:00 pm
Job requirements:
Diploma level qualifications
Membership with AMTA or equivalent
Current first-aid certificate
Public liability and professional indemnity insurance
Job Types: Full-time, Part-time, Contract, Commission